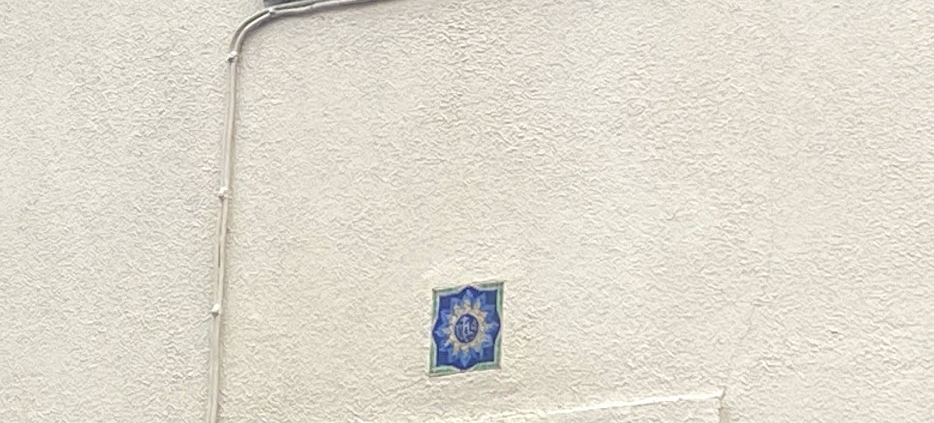 Recently I have started back with walking tours of Galway City, and one questions keeps popping up in the conversations around bowling green what is the meaning of the blue tiles where there are 3 houses with blue tiles from research there around 118 homes and buildings in Galway.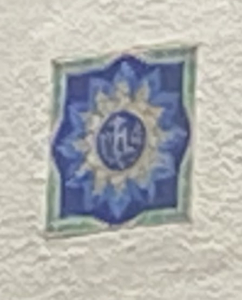 As we wander around the narrow streets of Galway you will notice blue tiles placed over the doorway of homes. Often been mistaken as indicating the homes were belonging to Gardaí because of the similarity to the Garda crest in older times that it was said that was here the Garda lived. Some others believe that they were mementoes of the International Eucharistic Congress of 1932.
The lettering on the Galway tiles are YHS, confused many of its closeness to the religious monogram IHS for the name of Jesus.
I remember reading that the Poor Clare sisters here in Galway did extensive research to confirm that these tiles were places outside the doors of homes to protect the families. The Poor Clare sisters researched the tiles in 2014.
The tiles were introduced by a Franciscan Friar, Fr Francis Donnelly in January 1914, the blue YHS tiles, depict an abbreviation of the name of Jesus in Greek and they were places over the doors in order to invoke God's blessings to the occupants.
Fr Donnelly was also minister in Limerick, Cork & Ennis Co Clare, where the blues tiles can be seen. When Fr Donnelly held his ministry in Ireland 1908 – 1929, at that time there was a lot unrest and division happening, (WW1 & 1916 recruitment and then war of independence).
https://colleenirishtravel.com/wp-content/uploads/2022/04/IMG_5108.jpg
700
934
Admin
https://colleenirishtravel.com//wp-content/uploads/2021/05/logo-1-1.jpg
Admin
2022-04-13 16:18:23
2022-04-13 16:20:38
Blue Tiles in Galway